Please sign our Guest Book to offer comments, and let me know where you are from and join our mailing list with List Power (red box below) to be notified by email from me when this site is updated.
***** ATTENTION PLEASE*****
WE WELCOME EVERYONE TO VIEW AND SIGN OUR GUESTBOOK. BUT...PLEASE UNDER "NO CIRCUMSTANCES", CONTACT ANY OF THESE PEOPLE FOR SOLICITATION PURPOSES. IF YOU HAVE A HELPFUL PRODUCT YOU WOULD LIKE TO SHARE, PLEASE FEEL FREE TO SHARE IT IN THE GUESTBOOK OR CONTACT ONLY ME, THEN I WILL BE GLAD TO CHECK INTO IT, AND CONSIDER ADDING THE LINK TO OUR WEBSITE. THANK YOU FOR YOUR COOPERATION.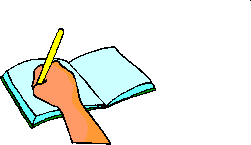 New book added on 9-20-02. You can view older books, with link under page links on the left.
I WOULD LIKE TO KEEP THE 1st GUEST BOOK BELOW FOR THE VISITORS THAT ARE VISITING OUR SITE SEEKING OR SHARING INFORMATION ABOUT THESE CHRONIC ILLNESSES. THERE IS ANOTHER ONE BELOW THAT CAN BE USED, IF YOU ARE HERE VISITING FROM WEB COMPETITIONS - THANK YOU SOOO MUCH FOR HELPING ME TO KEEP THE CONFUSION DOWN TO HOPEFULLY A MINIMUM FOR ALL OF OUR SITE'S VISITORS.... KAREN
PLEASE USE THIS GUEST BOOK BELOW, IF YOU ARE HERE VISITING FROM WEB SITE COMPETITIONS, VE BOARDS, DUSTING OR ANY OTHER FRIENDLY COMMENTS YOU CAME TO VISIT OUR SITE WITH - THANK YOU :o)
Back Up Guest Book to Use, if Others are Out of Service, Below: (Added 2-16-03)
THIS GUEST BOOK IS ALSO WEB TV USER FRIENDLY
PLEASE SHARE OUR SITE WITH YOUR FRIENDS