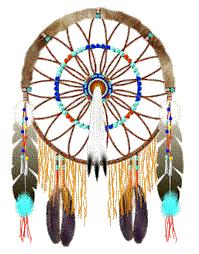 Chief Webster Custalow of Mattaponi tribe dies
Associated Press © Monday, March 24, 2003
KING WILLIAM, VA. -- Chief Webster ``Little Eagle'' Custalow of the Mattaponi Indian tribe died Friday March 21, 2003 at age 90.
Elected to lead the Mattaponi tribe in 1977, Chief Custalow began efforts to reclaim land for the tribe's reservation in King William County. Family members say the tribe is close to finalizing a deal that would expand the 150-acre reservation.
The Mattaponi is one of eight state-recognized Indian tribes in Virginia and one of the original tribes of the Powhatan Nation. The reservation, which was once thousands of acres, is one of the nation's oldest.
In recent years, Chief Custalow was outspoken about his tribe's opposition to a proposed reservoir to be built in King William County that would draw water from the Mattaponi River, which the tribe has relied on for centuries. The proposal is still pending. He supported his family of nine children by fishing, farming and running a small hauling company.
One of his four sons, Dr. Linwood ``Little Bear'' Custalow, of Williamsburg, said his father was honored to be a servant of the tribe and sought to be an asset to the county.
In addition to overseeing all aspects of the tribe's welfare, one of his duties as chief was maintaining the 1646 treaty between the tribe and the commonwealth of Virginia. The treaty was ratified in 1677. ``There's no question that he was a strong spokesman, not just for the Mattaponi and the Pamunkey, but all Native Americans,'' said Chief William P. ``Swift Water'' Miles of the Pamunkey Indian tribe.
In addition to his son, survivors include five daughters, Eleanor "Pocahontas" Cannada, of Richmond, Edith "White Feather" Kuhns, of Virginia Beach, Dolores "Little White Dove" Salmons, of Mechanicsville, Shirley "Little Dove" McGowan, of Mattaponi, and Debra "White Dove" Perreco, of West Palm Beach, Fla.; three more sons, Assistant Chief Carl "Lone Eagle" Custalow, of Mattaponi, Ryland "Little Beaver" Custalow, of Minneapolis, Minn., and Leon "Two Feathers" Custalow, of Mattaponi; 24 grandchildren; and 32 great-grandchildren.

A memorial service will be held at 11 a.m. Monday at the Bennett Funeral Home in Mechanicsville. A second service will be held at 2 p.m. Monday at the Mattaponi Indian Reservation Baptist Church.

Curtis L. "War Horse" Custalow Sr., former chief of the Mattaponi died on the sixth day of this month. We will miss him. Many people will miss him. He left a legacy of fighting for what he believed. Let us remember, in saying goodbye to this warrior, that he left a lesson for us.

Daily Press, Sunday, Sept. 09, 2001
---
Curtis L. Custalow Sr.,
former Mattaponi chief

MATTAPONI INDIAN RESERVATION

By Sarah Sue Ingram

Curtis L. "War Horse" Custalow Sr., former chief of the Mattaponi Indian Reservation and a descendent of the tribesmen who met the European settlers at Jamestown, died Thursday September 6, 2001 at age 85 at Riverside Walter Reed Hospital.

"He was a humble man, always looking out for the interest of the tribe," said Linwood Custalow, a physician in Newport News and third cousin of the former chief.

"He was always quiet - he never argued. When he was chief, he obtained positions in national First American organizations. He had a broad outlook, not just for our tribe but for all First Americans."

Chief Custalow was born on June 26, 1916, and educated on the Mattaponi Reservation. His parents died when he was quite young (his father, Solomon D. Custalow, when he was 2 years old, and his mother, Lillie B. King Custalow, when he was 11). He served in the armed forces in Europe during World War II and was wounded in the Battle of the Bulge. He was awarded the E.A.M.E. Campaign Medal, three Bronze Stars, the Good Conduct Medal and a Marksmanship Medal.

After the war, Chief Custalow became a self-employed operator of a trucking, logging and pulpwood business. After the death of Chief O.T. Custalow in 1969, he was unanimously elected chief of the Mattaponis and served until 1977, when he withdrew because of health reasons.

"Chief Custalow - 'War Horse' - always wore the full headdress," Linwood pointed out.

Among the chief's accomplishments were federal revenue sharing for the Mattaponi and Pamunkey reservations. He urged the King William County School Board to provide funds for Indian children in the King William school system and was instrumental in obtaining other federal funds for the schoolchildren.

The Mattaponi was one of the original Powhatan Nation tribes. The Mattaponi had approximately nine villages on the Mattaponi River at the time of the European settlement of the country in 1607, Linwood Custalow said.

"Actually, the river is named after the tribe," he said.

Chief Curtis Custalow was married for 59 years to Gertrude "Minnie Ha-Ha" Custalow, daughter of Chief O.T. Custalow.

Curtis Custalow was one of 13 charter members of the Mattaponi Baptist Church, established in 1932. He served as a senior deacon, adult Sunday school teacher and official messenger of the church.

He was also a key worker in the First Eastern Indian Conference.

"He will be greatly missed," Linwood Custalow said. "He was a member of the Mattaponi Council until he died - always active, always working for the tribe."

Chief Custalow was born to Solomon D. and Lillie B. Custalow. He is survived by his wife; five children, Curtis L. Jr. and his wife, Phyllis, Marvin I. Sr. and his wife, Jackie, Veronica C. Reel and her husband, Billy, Denise C. Davis and Michael G. Sr. and his wife, Donna; 14 grandchildren and 13 great-grandchildren.

The Assateague Indians

First - A little history lesson
We are a tribal group comprised mainly of local people with American Native blood in our heritage. It is a fallacy to think that there were no Indians left after contact with the Colonials. Our numbers were decimated by diseases that were new to us, and the need for land by those arriving from Europe forced our larger family groups to flee. We hid along the swamps, marshes, bays and oceans of the Eastern Shores of Virginia, Maryland, and Delaware. Historically, we were known also as the Kickotanks or the Great Assateagues and we were considered the most warlike of all Shore Indians. Because we were willing to be accommodating and thought that all people believed as we did, that only the Creator could own the earth, we waited much too long to fight. When we finally fought back, we made Edmund Scarburgh fight bitterly and pay dearly for the land that he wished to obtain.

As with any culture, numbers of our ancestors were soon acculturated with the new comers to our Shores. Soon, the histories, legends and ways of life were told only in the confines of quiet family circles. All was kept secret, later we were even altered in the census records. It became against the law for those having Indian blood to gather in groups larger then three at a time. Because it was all so secret, it quickly became a shame and a disgrace to be a Native.

And Now....

It has been our honored Ancestors and Elders who have kept our history alive, it flows now, not only in our DNA, but also, proudly, in our hearts.

Today, many of us try to live as traditionally as possible in this modern world. We believe, as our Ancestors did, that we must honor The Great Spirit on a daily basis and even minute by minute. The Earth Mother and all our brothers and sisters, the two legged and the four legged, are our relations. No group of Indians or beliefs of Indians are so different that we are not related and made by The One Great Spirit. No one person is greater than another. From our Elders, we try to pass this knowledge on to the future generations.

Today we have in our tribe many American Natives from other tribal cultures in the United States. We combine the teachings of our Elders and theirs to practice the old ways of life from bead work to running sweat lodges.
All pages and content herein © copyright
by Not Your Mother's.com.
All Rights Reserved. Visit us at home.
All drawings on our site are protected by copyright to
Pen Tales and NotYourMothers.com



Three Generations of Custalow Memories....
Daily Press - By Mark Di Vincenzo
KING WILLIAM - In the 1950s, when Carl Custalow was a boy, his father would sometimes knock on the schoolroom door, stick his head inside and point to Carl.
Webster Custalow would tell the teacher, "I need him," and Carl would get up, walk home and untangle his father's cotton fishing nets.
Back then, nearly everyone on the Mattaponi Indian Reservation agreed that going to school was important, but fishing was more important. Especially in the spring, when the shad rushed into the Mattaponi River to spawn.
The Custalows and the other families who made up the Mattaponi tribe depended on shad and other fish as a source of food. Those who fished shared with those who didn't. They never knew when the lean years would come, so they salted it and smoked it so it would last for as many as three years after it was caught.
Today, Webster, an 86-year-old widower, is still the Mattaponi's chief, but he no longer fishes. About two dozen of the 62 indian who live on the 150-acre reservation fish. They say the river, which flows past their houses, is no less important to them now than it was in the 1950s. It not only provides them with a reliable source of food, but it also connects them to their past.

That's why they're so worried about what might happen to the Mattaponi River.
Newport News Waterworks, which sells water to homeowners and businesses throughout the Peninsula, wants to pump water from the Mattaponi into a wooded valley in King William County to create a 12.1 billion-gallon reservoir. Waterworks officials say the reservoir would ensure the water needs of the Peninsula well into the 21st century.
The Mattaponi say the project would ruin the river. They say when the waterworks pumps water out of the Mattaponi, salty water from the York River would move into the Mattaponi, forever changing its ecology. The plants, fish, turtles, muskrats and waterfowl in the Mattaponi will die or leave the Mattaponi if its waters get salty, the Indians say.
Of the creatures that use the river, shad has received the most attention. Shad, a bony fish, lives in salty ocean waters, but when it spawns, it seeks freshwater rivers, such as the Mattaponi. Shad won't use the river to spawn, the Indians say, if the saltier water from the York mixes with the Mattaponi's fresh water.

Waterworks officials say their studies show that won't happen.
"We come from two different cultures," said Dave Morris, the waterworks' project manager. He has taken college courses on Indians to try to understand them better. "We are comfortable with our science and engineering, and they are comfortable with the knowledge from their past experiences."

It's true the Mattaponi don't trust studies that try to predict how Mother Nature will act and react. Look how man messed up the Florida Everglades, they say.
The Mattaponi also point to a peace treaty signed in 1677 by King Charles II and 12 Virginia Indian chiefs. To keep Indians and Englishmen from killing each other, the treaty established a three-mile buffer between "any Indian Towne" and any English enterprise. That includes reservoirs, the Mattaponi say.

But the treaty is a side issue -- at best. The federal government had nothing to do with it, so it is not formally recognized by Col. Alan Carroll, district engineer of the U.S. Army Corps of Engineers in Norfolk -- and the man who will decide whether the reservoir can be built.
The project won't happen unless Carroll grants a permit to Newport News Waterworks. He has not said whether he thinks the project will harm the river or cause too many ecologically valuable wetland plants to be destroyed, a concern shared by environmentalists who oppose the project.
Carroll's goal is to make a decision in June, "and he hasn't changed that goal," said Pam Painter, the corps' project manager since 1990.
Morris, who insists he has no inside information, said he is hopeful.
"The corps grants permits," he said. "That's what they do."

If Carroll grants the permit, the Mattaponi say, they will appeal it in the courts.

"This is our river," said Todd "Big Eagle" Custalow, Carl's son, "and we're gonna fight as hard as we can to keep it."
Custalow, a strapping 30-year-old who works as the tribe's director of economic development, has rounded up lots of help to fight the fight. He has found hydrologists, geologists, lawyers and historians who are working for free for the tribe, as well as indian from Virginia and beyond who are giving money.

One look at the reservation, and it becomes clear why they would need help.

The vast majority of the 62 indian on the reservation live in beat-up trailers or weathered single-story wooden houses with worn roofs. The only tepees are in front of the Mattaponi Indian Museum. Broken-down cars are not hard to find on the reservation, and most of the ones that work are several years old.
Todd Custalow -- who lives in Bon Air, west of Richmond -- guesses that most of those who live on the reservation are at least 50 years old. They attended school on the reservation in a tiny schoolhouse where one teacher divided her time among children of all ages, making it difficult to get a good education. College was out of the question, and few of them landed high-paying jobs. Many work in factories or do manual work for the Virginia Department of Transportation.
Carl Custalow, a 55-year-old manager for State Farm Insurance, lives in a 9-year-old brick rancher he built with some help from his family and friends. Custalow, whose Indian name is Lone Eagle, is the Mattaponi's assistant chief, and its unofficial chief spokesman.

Before the sun rose on the first day of May, he left his house and drove to the boat ramp, where he met up with his brother, Leon, his long-time fishing companion. They put the boat in the Mattaponi, where Carl slowly lowered one nylon fishing net into the water and then another. The Custalows have used the first net since the 1960s, and about 15 years ago, Webster caught a 71-pound striped bass in it.
On this cold and windy morning, Carl and Leon, wearing baseball caps and winter coats, didn't have much luck. They caught a catfish and a dozen mud shad -- undesirable cousins of the shad -- but no shad. They think that when it's windy, shad swim along the river bottom -- under the nets. It has been windy since late April.
Carl and Leon returned to the shore. Leon drove home, and Carl and Todd stopped in the Mattaponi's 12-year-old hatchery, which is about the size of a master bedroom. The Mattaponi have had a shad hatchery since 1917. They say they want to do their part to help the shad return to spawn in the Mattaponi and in other freshwater rivers. Last year, the hatchery produced more than 8 million fish.

Of the two dozen Mattaponi who still fish, half fish for the hatchery. That means they take the eggs and sperm from the shad they catch to the hatchery to try to fertilize them.
If they catch female shad, they squeeze the eggs from their bellies and put them in a white pail. Then they put a drop or two of shad sperm in the pail and stir it with a turkey feather. After the sperm fertilizes the eggs, they are placed in a clear cylinder -- like a giant test tube -- that has river water running through it to try to simulate the movement of water in the river. About a week later, the fish hatch, and they swim down a drain and through a pipe back into the river. One in 400 will survive. The others aren't strong enough or are eaten by other fish.

Next spring, the Mattaponi plan to begin operating a recently built fishery that is three times larger than the one they use now. They will keep the fish longer and inject a dye in their ears so they can be tracked to see if they return to the Mattaponi to spawn.
Carl and Todd Custalow walked into the new hatchery and talked about the reservoir and Newport News Waterworks and God.

"God made and designed the Earth," Carl Custalow said, "and He heals it as long as it's a change He made. When man comes in and messes it up, he's messing with the natural environment. The Bible says man will destroy himself. He will use up the natural resources. Man is using it, abusing it and capitalizing on it."

The Custalows worry that development and all of the problems that accompany it -- crime, pollution and traffic -- will come if the reservoir is built.
"When crime comes to a neighborhood, indian can move, but we can't," Carl Custalow said. "We can't pick up a reservation and move it."

Despite this gloom-and-doom talk, he said he is optimistic about the future. He said he thinks Col. Carroll of the Army Corps of Engineers will side with the Mattaponi.

"In my heart," Custalow said, "I feel like the corps is going to deny this permit."

Morris said he hasn't allowed himself to think what the waterworks will do if the permit is not granted.
"We've put a lot of good work into this," he said. "We've got to be patient and wait."